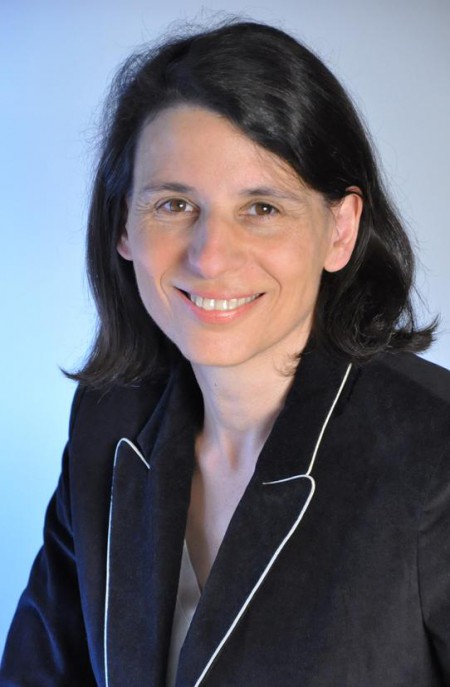 GTTP Board Member Françoise Grumberg, Vice President Global Responsible Business, Carlson Wagonlit Travel, explains the rewards of working with the Global Travel and Tourism Partnership.
Why is Carlson Wagonlit Travel (CWT) involved with the Global Travel and Tourism Partnership?
We have a saying at our company: we operate with one foot in today, and one foot in tomorrow. We believe in being a responsible business, including seeking out ways to help the next generation expand their professional horizons and develop their career mobility by engaging in activities that focus on education and entrepreneurship.
Knowing that, we believe Carlson Wagonlit Travel has found a great partner in the GTTP.  The reason we joined the partnership is simple. We all have strong faith in the potential of young people. We consider it our duty to provide the skills they need. Together we can raise the interest and aspirations of the youth, especially in places where travel and tourism are vital to the economy.
How is CWT contributing to the GTTP?
We are contributing through funding parts of various initiatives. These include the development of an online learning management system, the creation and promotion of a LinkedIn group for GTTP alumni, and a new module in the Passport to the World Curriculum – Responsible and Sustainable Tourism – which CWT presented and is supported by the GTTP board, currently under development.
The objectives of the Responsible and Sustainable Tourism module are to provide students with a foundation for understanding green, sustainable tourism, as well as providing them with best practice examples and case studies. We hope to attract students not only to a profession in the travel industry, but also to make them aware of the importance of responsible business in our sector, right from the beginning of their careers.
What value does GTTP bring to the industry from your point of view?
The GTTP took a really smart approach to get young people interested in travel and tourism as a career. The program was developed with business partners. It makes students aware of our global industry, but also connects how travel and tourism make a difference locally. It also develops valuable skills that can easily translate into careers in other related industries.
GTTP offers a channel for young people to better equip themselves as they aspire to find or create opportunities to improve their and their families' lives. In addition, GTTP provides a forum for organizations to get together and share good practices while working together towards a common good.
Do you have a fond GTTP moment that you'd like to share?
It's wonderful to hear student's stories – learning about how GTTP opened doors for them to learn more about the travel and tourism industry and professional opportunities that they can have. One of my favorite memories is watching some of those same students get recognized in GTTP board events for projects they had created during their GTTP curriculum. Seeing their proud, happy faces as they receive the recognition is truly priceless.
What's next for CWT regarding the GTTP?
We're excited to have the opportunity to create even more awareness, and look forward to sharing some of the insights and experiences that come from our work with GTTP in the coming months.
Obtain Google Translation of this article.