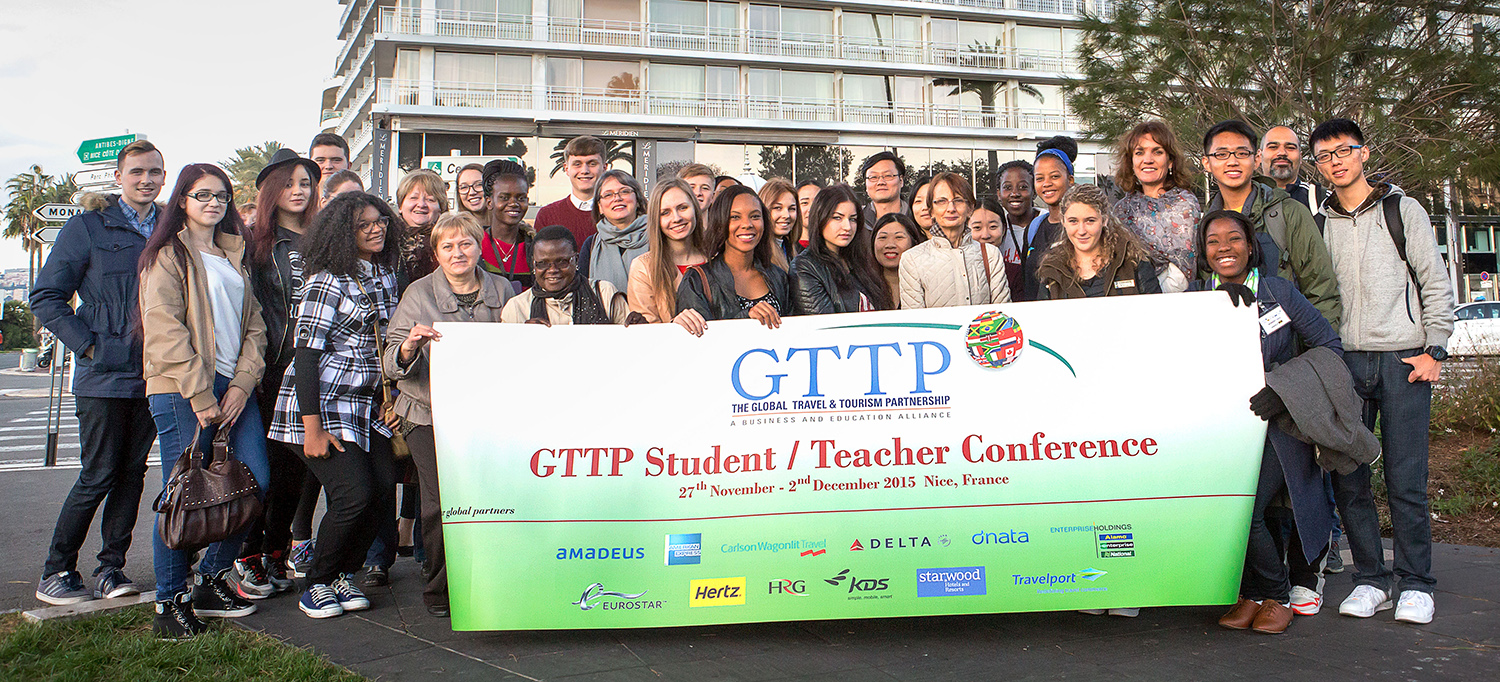 December 4, 2015 – Students, teachers and travel industry leaders from multiple nations gathered in Nice, France this week for the annual Global Travel & Tourism Partnership (GTTP) Conference and Awards Dinner. The winner of the GTTP's first ever Student of the Year, Brigitta Bencze, a former GTTP student from Hungary, was also in attendance.
At the conference 22 student winners from 11 GTTP member countries, and accompanied by 13 teachers, shared their research findings on "Sustainable Adventure Tourism" in their respective countries. The teams also toured Nice and Monaco to see how tourism is managed there, and attended presentations from business leaders on topics ranging from hotel operations to travel technology.
The GTTP educates secondary and vocational school students about careers in Travel & Tourism to help tackle the global skills shortage. The GTTP's annual Research Competition encourages students to investigate the challenges and opportunities associated with an assigned Travel & Tourism topic. Student teams from hundreds of schools competed to be the national winners and represent their countries at the conference.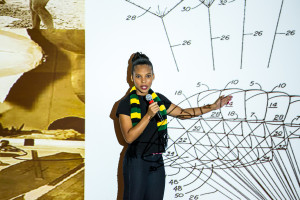 This year the students investigated whether adventure tourism has a strong attraction for visitors to their country, and what further sustainability actions should be adopted by their market, using local travel industry role models as case studies.
"Sustainability in its broadest sense includes challenges that our students will be dealing with in their careers," said Dr. Nancy Needham, Executive Director of the Global Travel and Tourism Partnership. "We believe that GTTP's research competitions help the students prepare for a Travel & Tourism workplace that is going through many changes as new, first-time travellers both explore their own countries and venture beyond their borders."
Dr. Needham added: "We were also delighted to have Brigitta Bencze, our Student of the Year, as a very special guest at our conference. Brigitta is thoroughly deserving of this brand new award, which she received upon her graduation from high school earlier this year. She has successfully completed the GTTP Passport to the World educational curriculum, and has amply demonstrated that she has the skills and attitudes that will make her a success in a Travel & Tourism career."
Amadeus, a GTTP Global Partner, hosted the conference at its center in Sophia Antipolis, France. Starwood Hotels & Resorts, another GTTP Global Partner, provided meals and hotel rooms at Le Méridien, Nice. GTTP Global Partner Delta Airlines donated air travel tickets for the students and teachers.
Elizabeth Aston, Senior Advisor, Industry Affairs at Amadeus, commented: "Amadeus is delighted to sponsor the worthy GTTP global educational programme in Travel and Tourism that has life-changing results for students in underserved communities.
Amadeus has been a partner of the GTTP since its inception and we are once again pleased to have hosted the annual student awards at the Amadeus Executive Briefing Centre in Sophia Antipolis. Last year's topic Technology and Sustainability in Tourism provided some fascinating results and insights from the winning students around the world and this year's topic Sustainable Adventure Tourism was equally interesting and rewarding."
The GTTP's global industry partners are Amadeus, American Express, Carlson Wagonlit Travel, Delta Airlines, dnata, Enterprise Holdings, Eurostar, The Hertz Corporation, Hogg Robinson Group, KDS, Starwood Hotels & Resorts, and Travelport. With the support of these partners, the GTTP teaches students about careers in travel and tourism in more than 5,600 schools in Brazil, Canada, China, Hong Kong, Hungary, Ireland, Jamaica, Kenya, Russia, South Africa, Tanzania, and the United Kingdom.
The GTTP blog and graduate profiles showcase stories of former pupils who are pursuing successful careers in Travel & Tourism as a direct result of their GTTP education and experiences.
The GTTP YouTube channel currently features short talks from GTTP global industry partners on career opportunities in travel and tourism. The most recent videos feature senior executives from Hogg Robinson Group who discuss their career journeys in the industry.