by Angelica Mkok, Head, Social Responsibility, Amadeus IT Group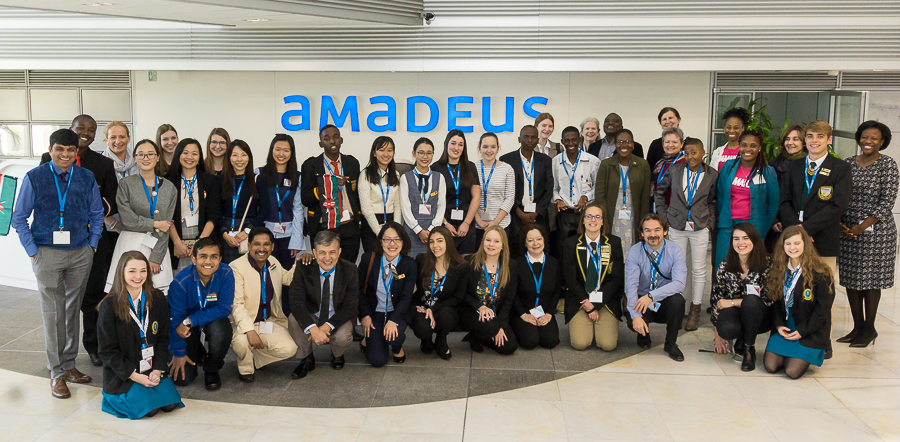 Betti and Zsófi are Hungarian sisters with a passion for travel. At the latest edition of the Global Travel and Tourism Partnership (GTTP) annual competition in Nice, France, they shared how this passion came about and what the GTTP means to them.
"We were always interested in travel and tourism, so this was a big opportunity for us. We started learning about travelling and tourism last year. It was a better field than we thought, so we decided to work in tourism after high school."
This is where the GTTP helps. The program educates secondary and vocational school students about careers in travel and tourism in more than 5,600 schools around the world. To date, more than two million students like Betti and Zsófi have participated in GTTP programs.
"We are very lucky because our school can help us achieve our dream. Travel and tourism is very popular in our country and a lot of students can get a summer job in this industry."
At this year's edition of the GTTP, held in the Amadeus Executive Briefing Centre, international students and teachers submitted their entries to the annual research competition. The topic was "Bleisure" travel, a category that describes travellers who take business trips and add a leisure activity before returning home.
Representatives from Brazil, Hong Kong, China, Hungary, France, Jamaica, Ireland, India, Russia, Kenya, South Africa and Tanzania showcased their research findings and met students and teachers from other GTTP-member countries.
"Travel is a very interesting career field, and you can meet new people and even help them if they need it. We think, with this competition we showed people in our school that tourism is a great profession. We hope that after seeing our presentation more and more students decide to work in this industry," the sisters said.
GTTP research competitions encourage the development of skills students will need in their careers. Students are also required to explore and reflect on topics concerning the future development of the travel and tourism industry, like sustainability and technology.
Text republished with kind permission from the Amadeus Blog.